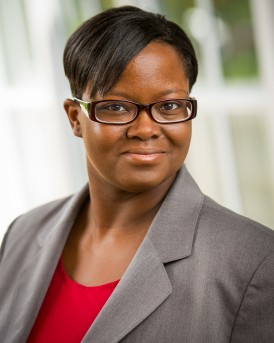 Dr. Aikyna Finch
Dr. Aikyna D. Finch is an Educator and Entrepreneur. Her teaching includes business, leadership, marketing and information systems at the graduate and undergraduate levels. Dr. Finch has several publications in business, education and social media. Dr. A is the Co-Author of six books and is launching her solo project, "Motivation Ignited" in August. She is now a Contributor for the Huffington Post and BlogHer Social Influencer. For more information view her website,
AikynaFinch.com
.
Dr. Finch is also a Certified Coach, Women Empowerment Podcaster, Speaker, Best Selling Author and Social Media Consultant. She coaches in the areas of Empowerment, Life and Social Media. She is speaker on the topics of Motivation, Education and Social Media. She is an avid Live Streamer on these topics. She is also the Founder of the Scope Mastermind group on Facebook. She also coaches and trains on social media for individuals and groups.
Vanessa Canteberry
Vanessa Canteberry is the Founder and CEO of
InspiredByVanessa
. She was born and raised in Chicago, Illinois. She's determined to continue to break the cycle of poverty, negligent and unnecessary hardship. Vanessa worked in Corporate America for 20 years as a Secretary. After being laid off in 2011, she knew something needed to change knowing she was a single parent of three. Vanessa was not able obtain employment and the mere thought of being unable to support her son attending high school and two daughters attending college was unbearable.
For that reason, Vanessa challenged herself. She took a stand on faith and changed her mindset. Now, she is a business owner, Speaker, Coach and Best Selling Author, working from the comfort of her home. She is also committed to teaching individuals how they too, can become a business owner and overcome obstacles in their life.
---